The Observational System
The meteorological observations will be performed with the DLR Falcon 20, call sign D-CMET.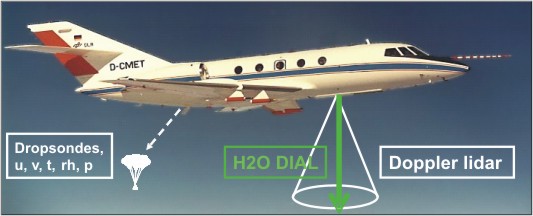 The aircraft will be equipped with in-situ sensors for basic meteorology and turbulence measurements, the four-wavelength water vapor DIAL, the 2 µm Doppler wind lidar system, and the GPS dropsonde system. The aircraft will be located at
Andøya lufthavn (Andøya Airport IATA: ANX, ICAO: ENAN), Norway.